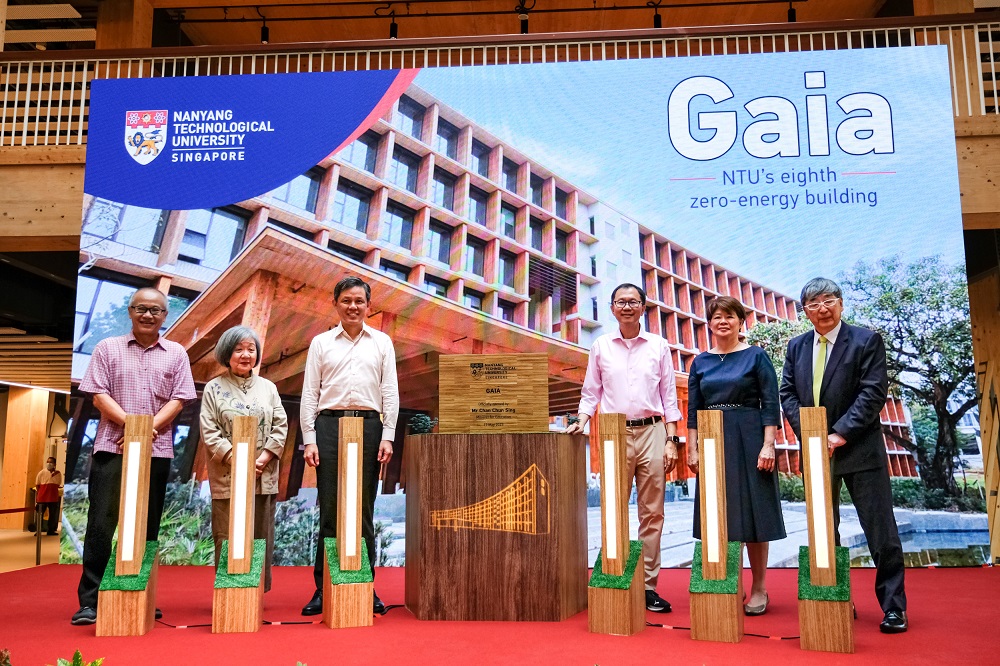 Work has finished on Toyo Ito & Associates' "Gaia" project for the Nanyang Business School in Singapore.
The zero-energy building, which is billed as Asia's largest mass timber building, takes the form of two six-storey curving rectangles that are joined at multiple points. It consists mainly of sustainably sourced cross-laminated timber and glued laminated timber, or glulam, stiffened by a concrete core.
According to the business school, Gaia is the eighth building project on the Nanyang Technological University (NTU) campus to receive the Green Mark Platinum for zero energy. A video portrait of the building can be seen here.
The 43,500-sq-m structure has open areas, air wells and terraces to reduce the need for mechanical ventilation.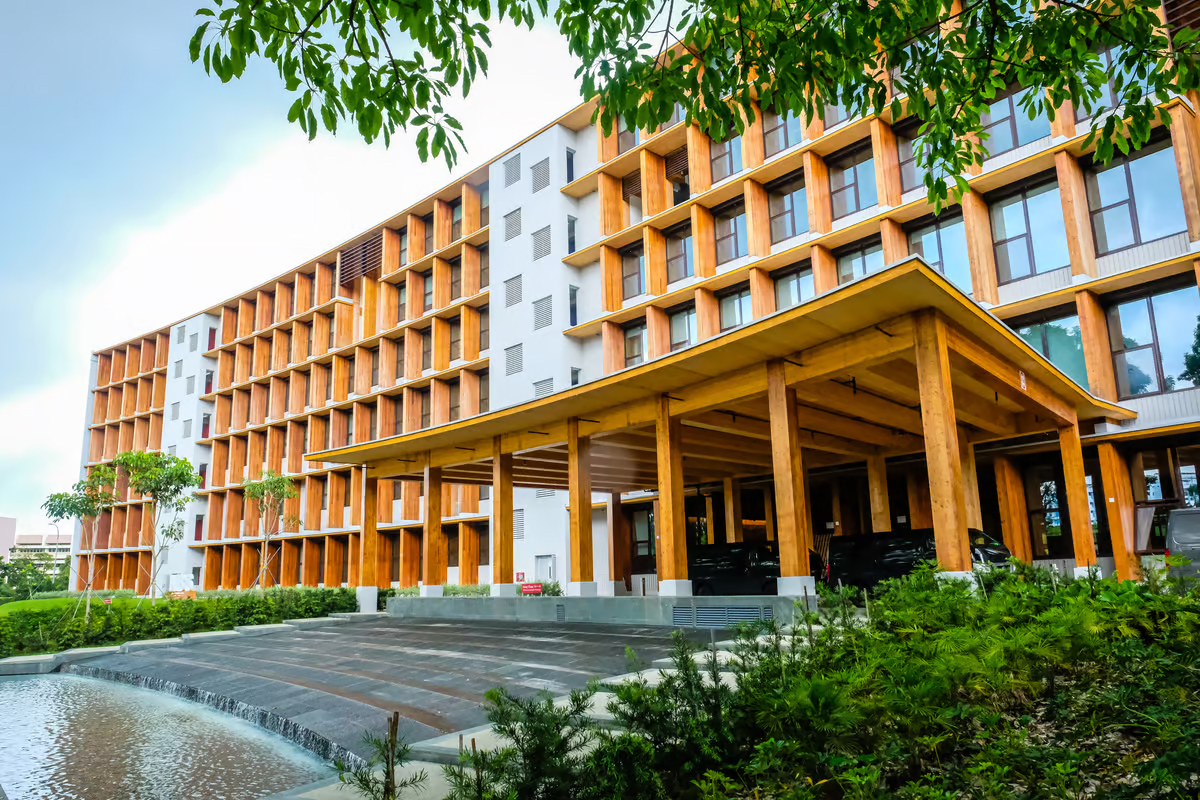 Gaia was created in collaboration with Malaysian designer RSP Architects. According to NTU, it provides a "space for learning, research and innovation, where NTU students, faculty and staff can meet and connect to uncover new opportunities for collaboration and discovery".
To this end, it contains a 170-seat auditorium, 12 lecture theatres, 13 seminar rooms, and classrooms. The interior is mainly exposed natural wood left exposed, with large windows and glazed skylights.
According to NTU, Gaia's energy-efficient design means that it will produce around 2,500 fewer tonnes of carbon a year compared with a standard building of its type and size.