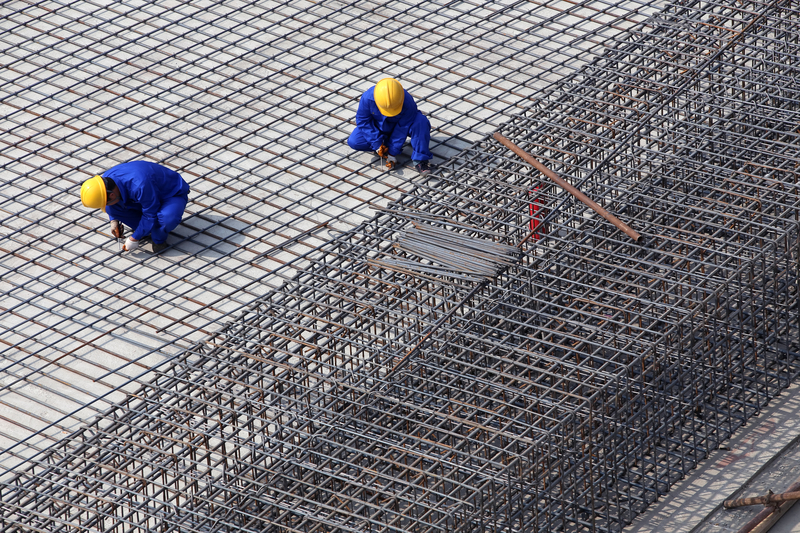 The government of China this week unveiled a five-year development plan for the country's construction industry, with the aim of promoting "greener, smarter and safer" working, reports Xinhua.
According to the document from the Ministry of Housing and Urban–Rural Development, the industry will grow at the same rate as the general economy, maintaining its 6% contribution to national GDP, now standing at around $890bn. It will employ roughly 55 million people.
However, the industry is being directed to modernise its supply chain and working methods to cut carbon and adopt digital technologies, as well as improving site safety and quality of buildings.
One area picked out by the ministry is the use of prefabricated buildings or building modules. This should account for more than 30% of the industry's new-build output. This will have the corollary benefit of cutting site waste, and the target here is 300 tonnes or less per hectare.
The drive to apply advances in digital technology is also stressed in the document, which picks out the use of "internet of things" machine-to-machine communication and "big data". Here, the ministry is asking contractors to form alliances with digital technology companies and academia.
Robotics is another area where the ministry wants contractors and their suppliers to focus attention. This applies to factories making building components and companies carrying out building maintenance, but also the more challenging problems associated with on-site robots.
The plan runs up to the year 2025, but the document adds that by 2035, construction should have fully industrialised materials production and assembly processes – which implies the use of "fourth industrial revolution" advances in the production of building components and the assembly, maintenance and reuse processes. The overall aim, the document says, is to "exhibit world-leading competitiveness".
The Chinese government has a track record of pushing productivity improvements in its construction industry, partly as a result of its dominant position in the market, both as a customer and as an owner of companies. According to the ECNS news agency, in the 13th Five-Year Plan period, which ended in 2020, the sector's added value increased 5.1% a year.
The sector has also had a greater political importance in China than in most other countries. In particular, infrastructure development has been used to regulate demand in the wider domestic economy and, through the Belt and Road Initiative, as a way of conducting foreign policy.
Another target was announced at a press conference held on 11 January by Pan Wei, head of the Housing Security Department of the ministry.
He said pressure on the housing market in 40 cities would be relieved by the construction of 6.5 million affordable rental units. He added that 219,000 old urban communities built before the year 2000 would be refurbished and modernised.