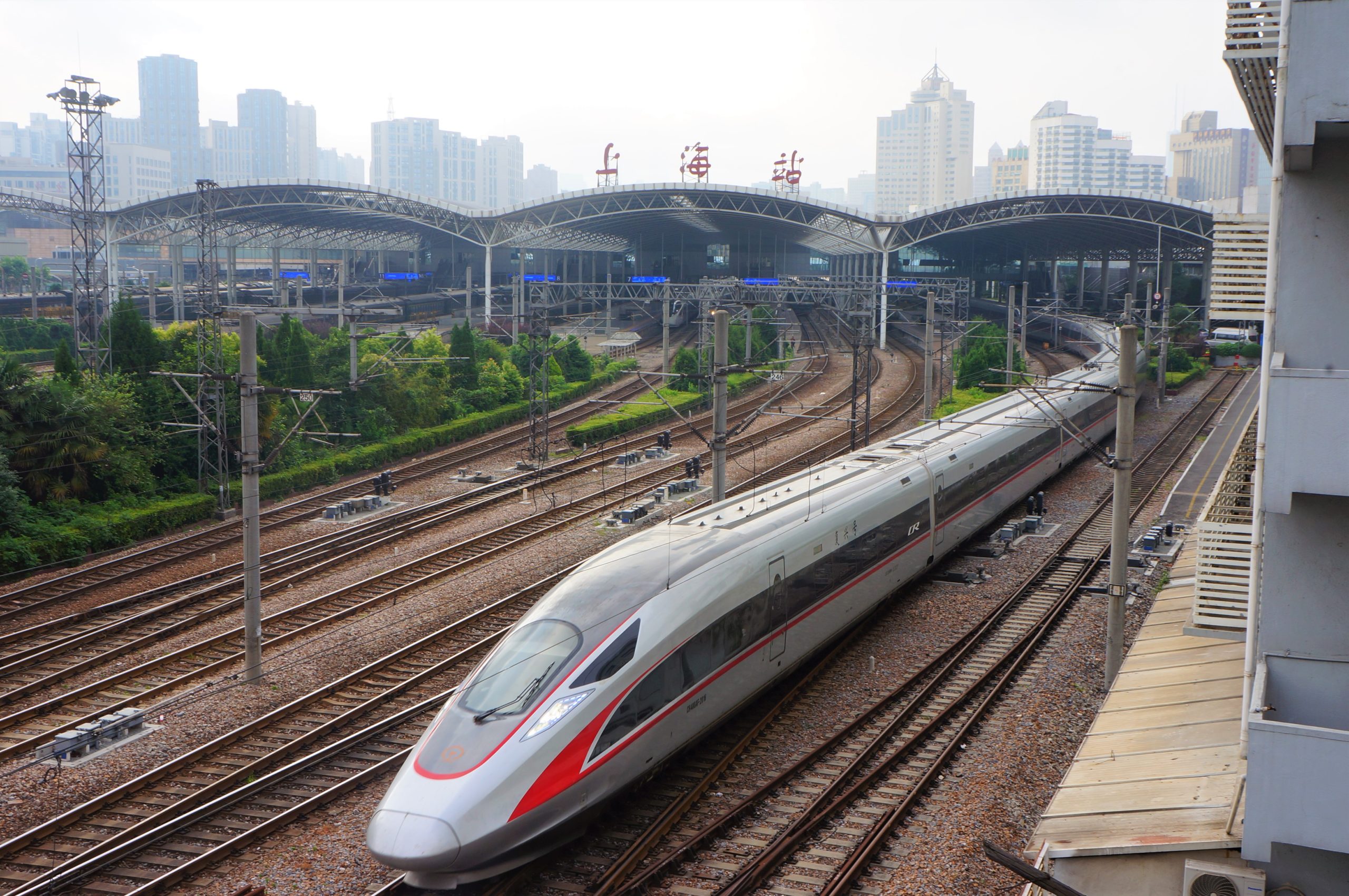 China's ambassador to South Africa has said his government is considering investing in a high-speed rail line between Johannesburg and the port of Durban, a distance of around 570km.
Speaking at a jobs fair in Johannesburg this week, Chen Xiaodong said South Africa was "very much welcome to get on board the bullet train" of Chinese infrastructure development, news site Businesstech reports.
He said: "China is working on feasibility studies for a small harbour project. We support Chinese enterprises to take part in the Mzimvubu river project and to provide financing support. We will also continue to connect with South Africa on major projects such as the Joburg–Durban high-speed rail."
Other possible areas of cooperation are 5G systems, the digital economy, e-commerce, smart cities, clean energy and vaccine production.
The rail link has been under discussion in South Africa since 2010, but the difficulty of crossing the Drakensberg mountains and the estimated cost of around $30bn have prevented the emergence of solid plans.
In August last year, transport minister Fikile Mbalula announced that the government had begun a feasibility study into a high-speed passenger and freight link between Pretoria, Johannesburg and the port of Durban.
However, in November economic consultant FitchSolutions said it did not expect any progress to be made on the project in the foreseeable future "due to its high costs, the lack of progress on the project that has been in the pipeline for over a decade, the government's constrained fiscal capacity for financing such a project, and likely limited private sector interest in providing alternative funding".
FitchSolutions did not take into account the possibility of Chinese funding for the scheme.
Website Business Insider South Africa noted last week that while funding for the railway was a stumbling block, a number of Chinese companies "appeared ready to provide vendor and project finance".