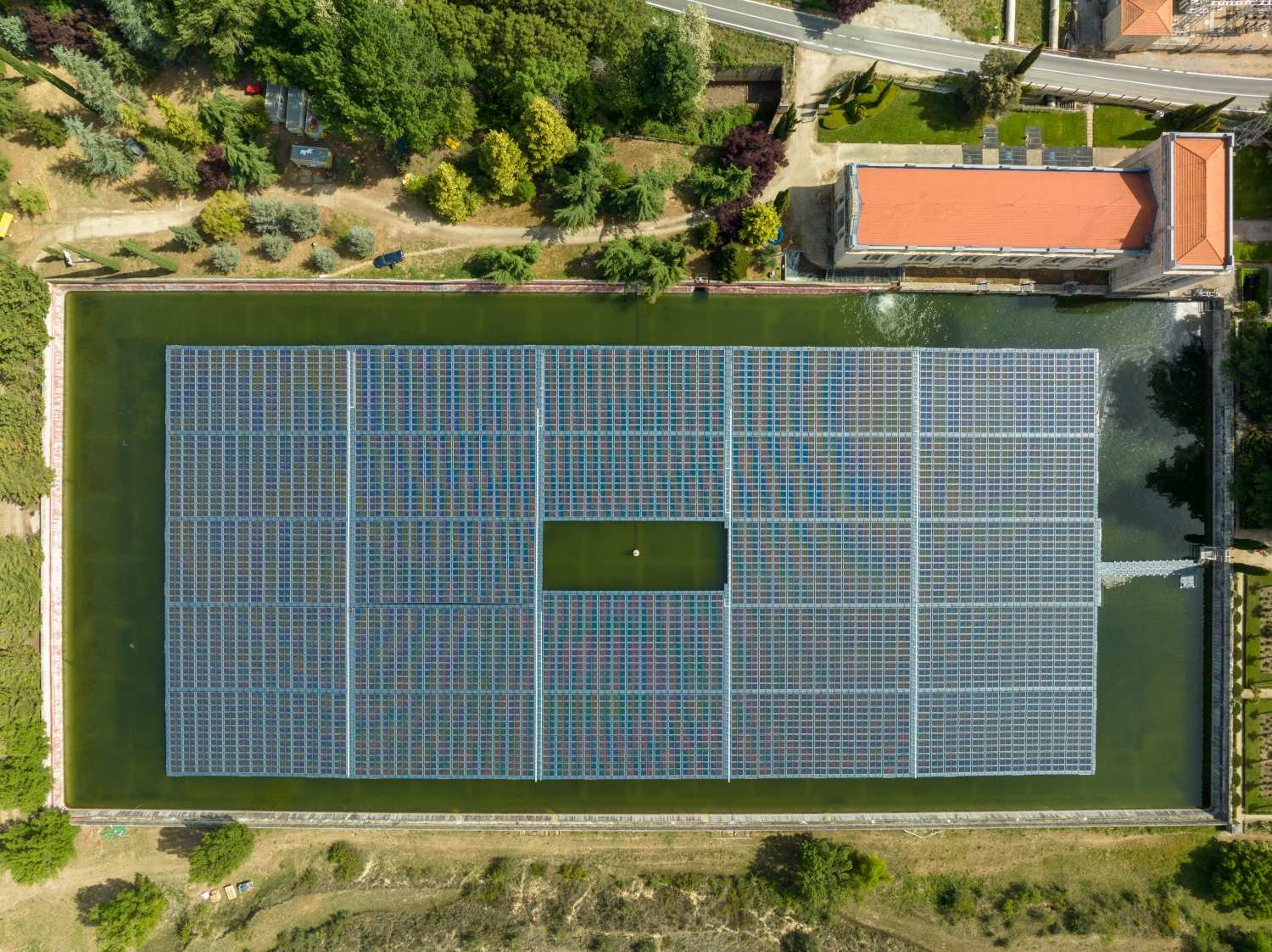 Ferrovial has installed a 1.7MW floating solar array on the lower reservoir of the century-old Torrelaguna mini hydroelectric plant near Madrid for the city's water company, Canal de Isabel II ("Canal").
The 3,770-panel array generates enough electricity to power 1,300 homes, Canal said.
It's the first project in the water company's €55m plan to be energy self-sufficient by 2030.
It plans around 30 more such projects, with arrays to be installed in tanks, treatment plants, sludge drying plants, storm tanks, and treatment stations.
Canal noted that the solar array makes the Torrelaguna plant "hybrid" because it now produces electricity from both water and the sun.