The developer of Poland's $8bn CPK air-road-rail transit hub has picked UK architect Foster + Partners and consulting engineer Buro Happold to be master architect for the terminal building, railway station and public transport interchange.
Foster's concept design features a land-side interchange plaza filled with natural light and lush greenery. The plaza connects the hub's three modes of transport: air, rail and road.
"People will congregate in this vibrant space before travelling or welcoming visitors," CPK said.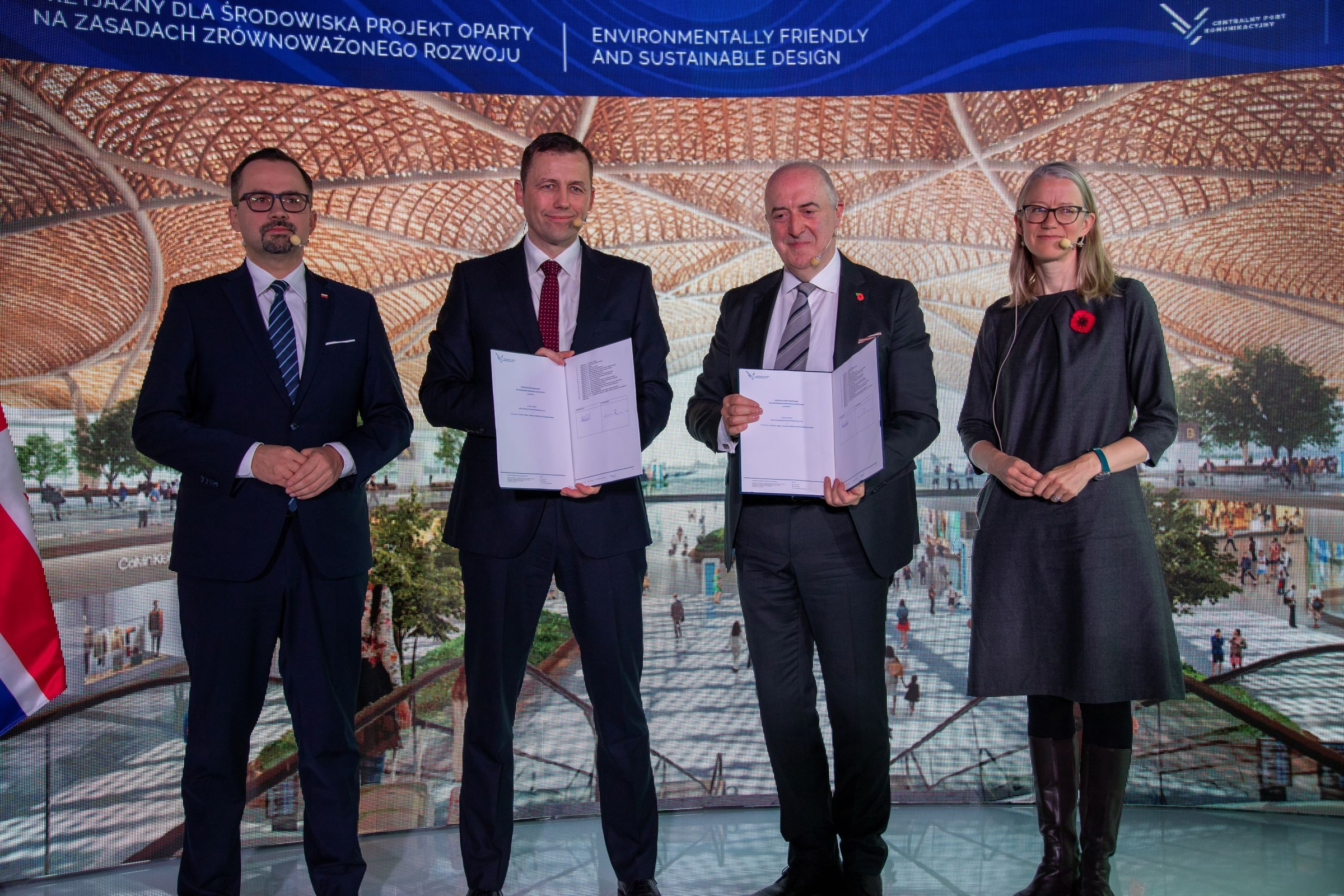 Grant Booker, head of studio at Foster, said the aim was to create "a model for the future of totally integrated transportation design".
"We believe that this project will completely revolutionise travel across the country and beyond," he said.
CPK, which stands for "Centralny Port Komunikacyjny", or Solidarity Transport Hub, will be built between Warsaw and Łodz.
It will connect air passengers to a 2,000km network of railways, mainly high speed, and motorways. There will also be an airport city, including facilities for trade fairs and conferences.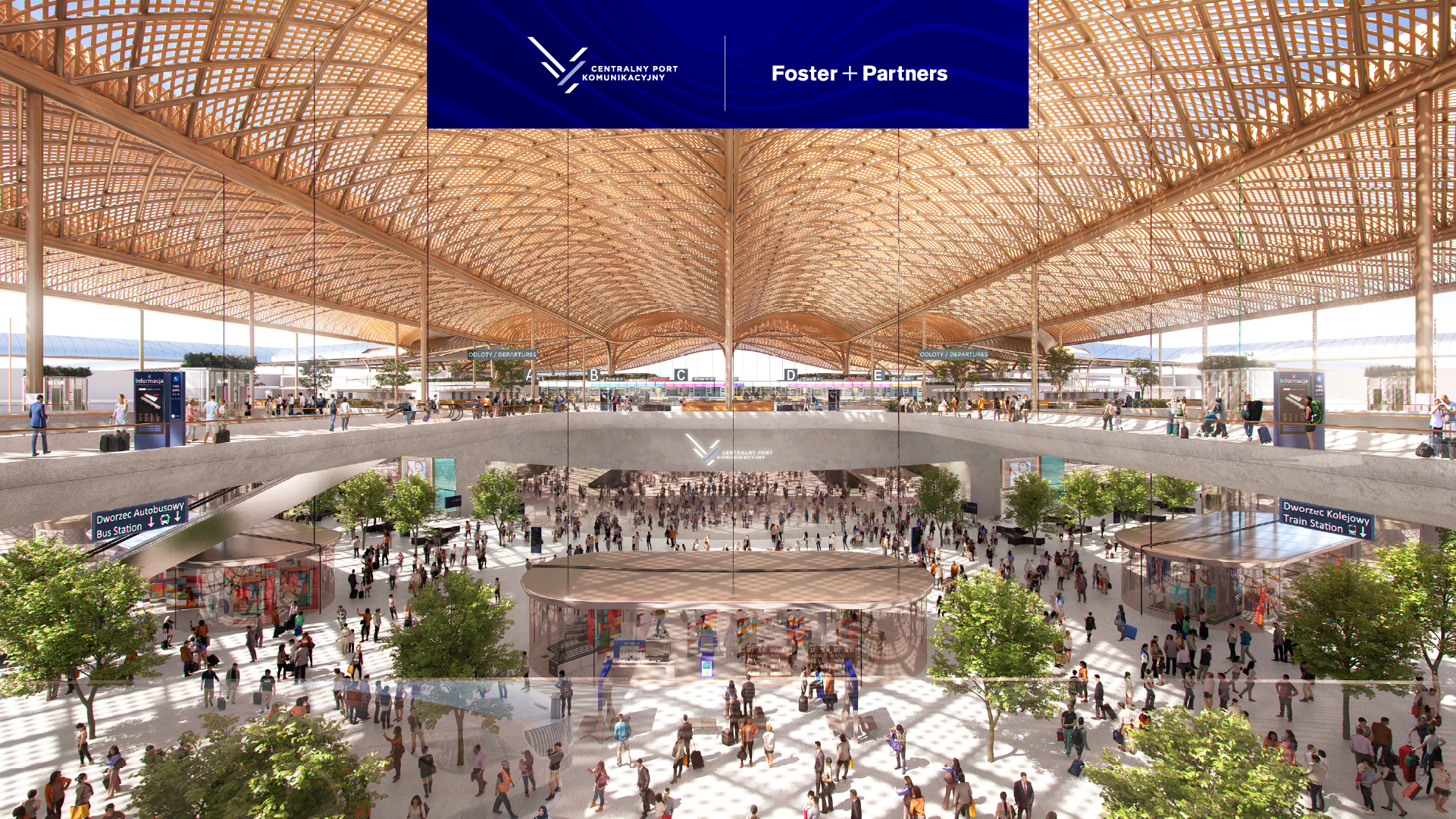 The value of the design contract is €150m. Foster + Partners' bid was selected from a shortlist that included Zaha Hadid Architects, WSP, Dar Al-Handasah, Perkins & Will and Kohn Pedersen Fox.
CPK hopes the concept design of the hub's main buildings will be finished by the middle of 2023.
CPK wanted the design to stipulate modular construction to make the facility efficient to build and scalable. When the first phase is complete in 2028, it will have a passenger throughput of 40 million, rising to 65 million in 2060.