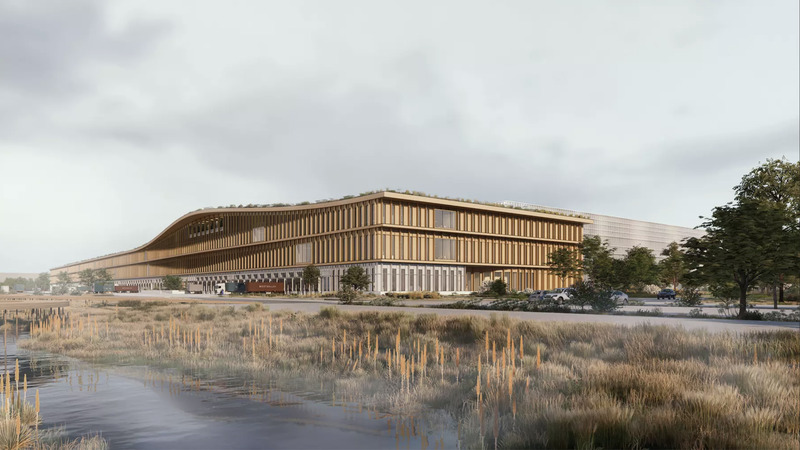 Danish architect Henning Larsen in collaboration with Ramboll, Denc, and Pelecon has designed a mass timber logistics centre on the Dutch island of Flevopolder for Danish clothing retailer Bestseller.
The 155,000-sq-m Logistics Centre West will be the largest of its kind in Europe made from timber.
It will have offices, shuttle storage, pallet shuttle, and a restaurant, plus a roof garden and terrace.
Rainwater can be recycled for use inside the building.
The project's design is inspired by the surrounding topography and contains a rooftop meadow which will increase site biodiversity by 10%.
40% of the site is dedicated to the landscape, featuring wetlands with a boardwalk.
An irrigation system will clean water and help defend against flooding.
Eva Ravnborg, Henning Larsen partner, said: "The design of Logistics Centre West represents a fundamental change to the way we imagine how a logistics centre should look."