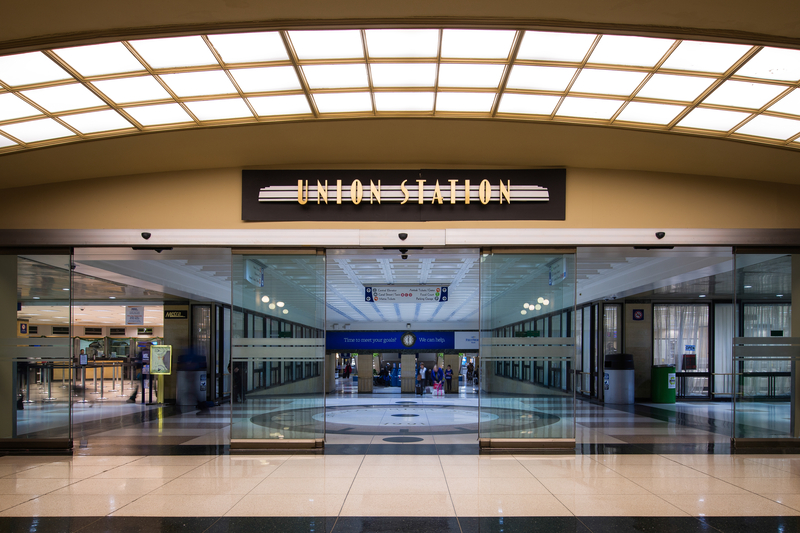 US politicians are seeking $1.1bn to improve Illinois' rail infrastructure and upgrade Chicago's Union Station. Among those calling for the funding are state governor JB Pritzker, US senators Tammy Duckworth and Dick Durbin, and Chicago mayor Brandon Johnson.
The Chicago Hub Improvement Programme is aimed at removing bottlenecks and improving the system's accessibility and reliability. Union Station would have its platforms and concourse upgraded, and connections would be added to St Charles Air Line bridge.
In addition, 26km of track in southwest Michigan would be rehabilitated, reducing travel time between Chicago and Detroit by half an hour.
The programme is seeking $873m in funding from President Biden's $1.2 trillion Infrastructure Investment and Jobs Act, announced in 2022.
Another $218m would come from sources such as Amtrak, the Illinois Department of Transportation, the Chicago Department of Transportation, Cook County, Metra, the Chicago Metropolitan Agency for Planning and the Michigan Department of Transportation.
Some $50m will come from the Governor's Rebuild Illinois capital programme.
Senator Durbin said: "Chicago has long been the heart of America's rail network, propelling commerce, industry, and innovation across the nation. To maintain this leadership position and accommodate the ever-evolving demands of the 21st century we must evolve with the times."
"The Chicago Hub Improvement Project is not just about upgrading rail lines and modernising stations; it's about charting a course for a more dynamic, sustainable and resilient Illinois."