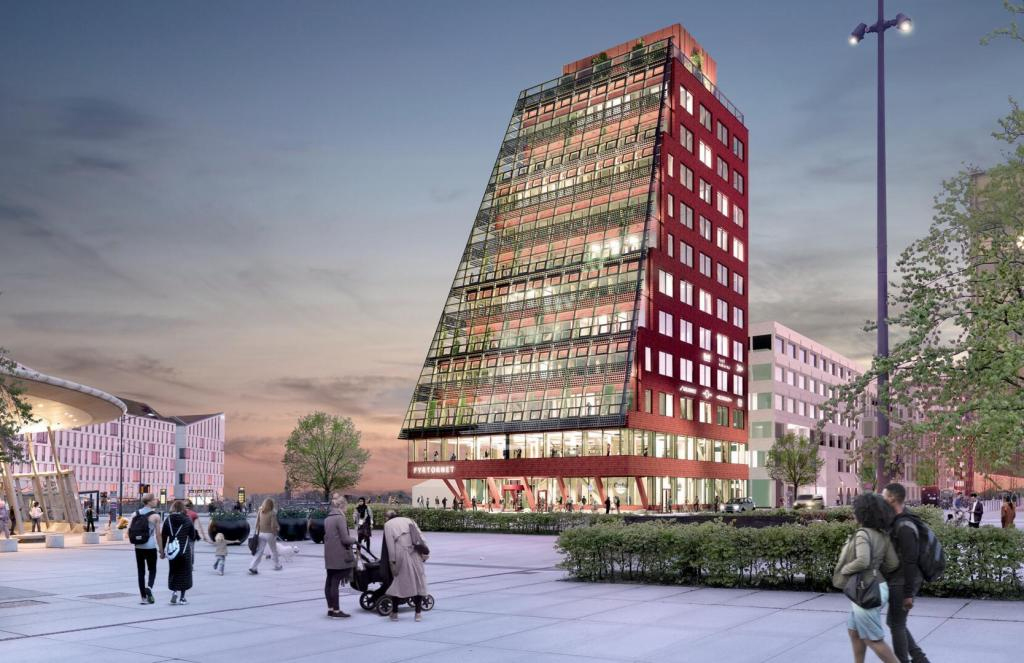 A new neighbourhood is to be added to the Swedish city of Malmö, designed around the concept of sharing.
The "Embassy of Sharing" is being developed by Granitor Properties in the Hyllie district in the south of the city. The 10-year project will involve the construction of seven buildings containing 300 apartments as well as offices, hotels, shops, restaurants and meeting places.
Granitor (which changed its name from Midroc in January) comments on its website that the project is a response to rapid economic growth in the area following an improvement in communications.
"No more than 10 years ago, Hyllie was a section of arable land in the outskirts of Malmö … With the arrival of the city tunnel came new opportunities – shorter commutes to Malmö Central Station, Kastrup and Copenhagen have transformed Hyllie into a highly attractive residential and commercial area," it says.
The aim is to create an environment that encourages communal life and promotes the sharing economy. This will include smart energy solutions, carpools and flexible commercial space – Granitor gives the example of "a bakery you buy your morning coffee from, turning into a microbrewery where you spend the evening enjoying tapas after work".
There will also be common living areas to reduce living expenses for residences.
The first building will be a cultural centre to be called Fyrtornet, or Lighthouse, built from wood. This is expected to be ready in 2024. It will house a municipal library, a "centre for freedom of expression" filled with books that have been banned or censored in other countries, and a meeting place for young people.
A promotional video for the scheme can be seen here.