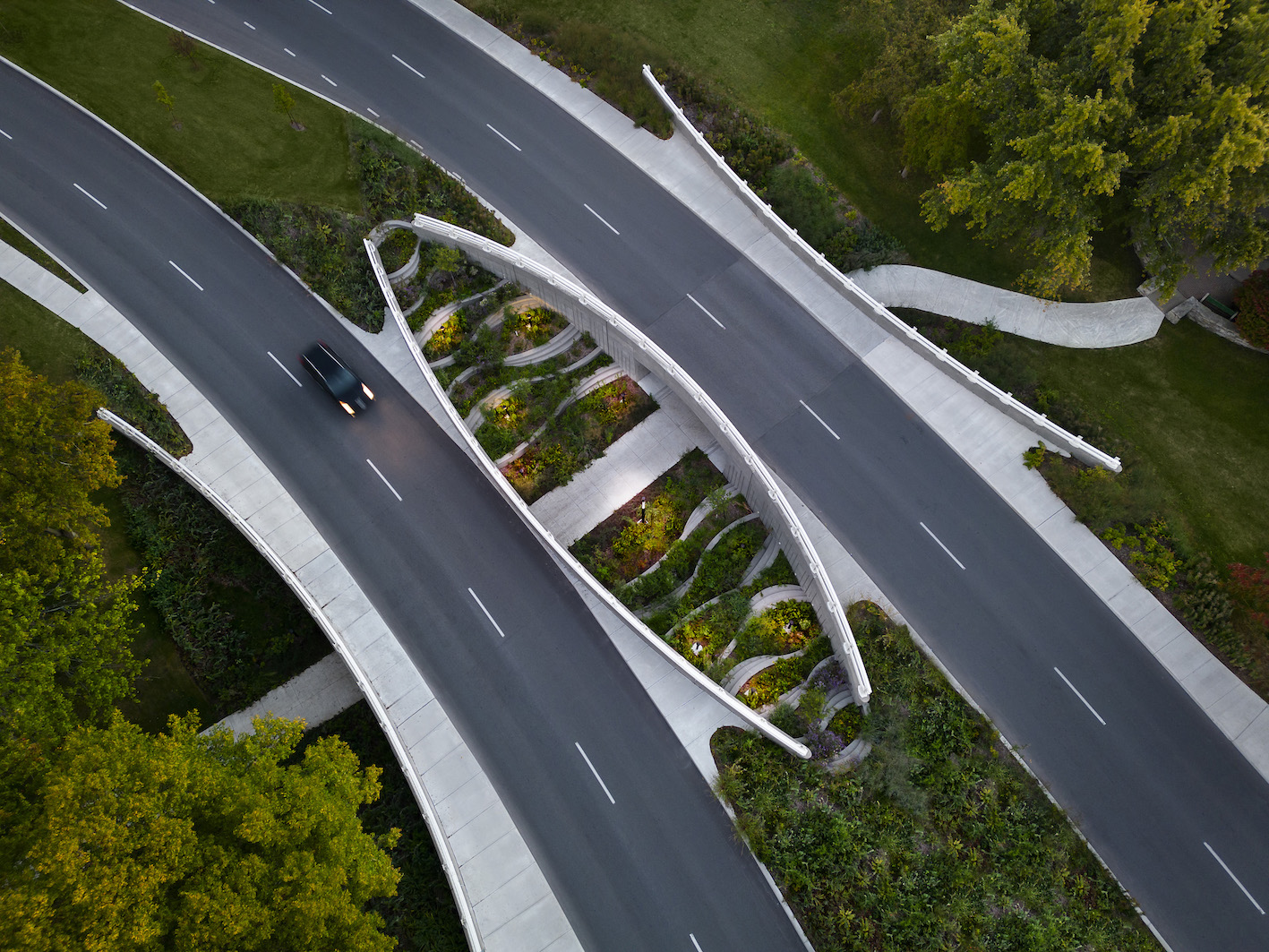 Canadian architect Provencher_Roy is toasting the completion of a pair of bridges it designed in Montreal made with concrete 10% comprised of ground, recycled glass.
Calling it a world first, the practise said the 40,000kg of glass used as a ternary binder represented 70,000 wine bottles.
It said using the ground glass pozzolan cut greenhouse gas emissions on the project by 40 tonnes, the equivalent of one car driving 200,000km.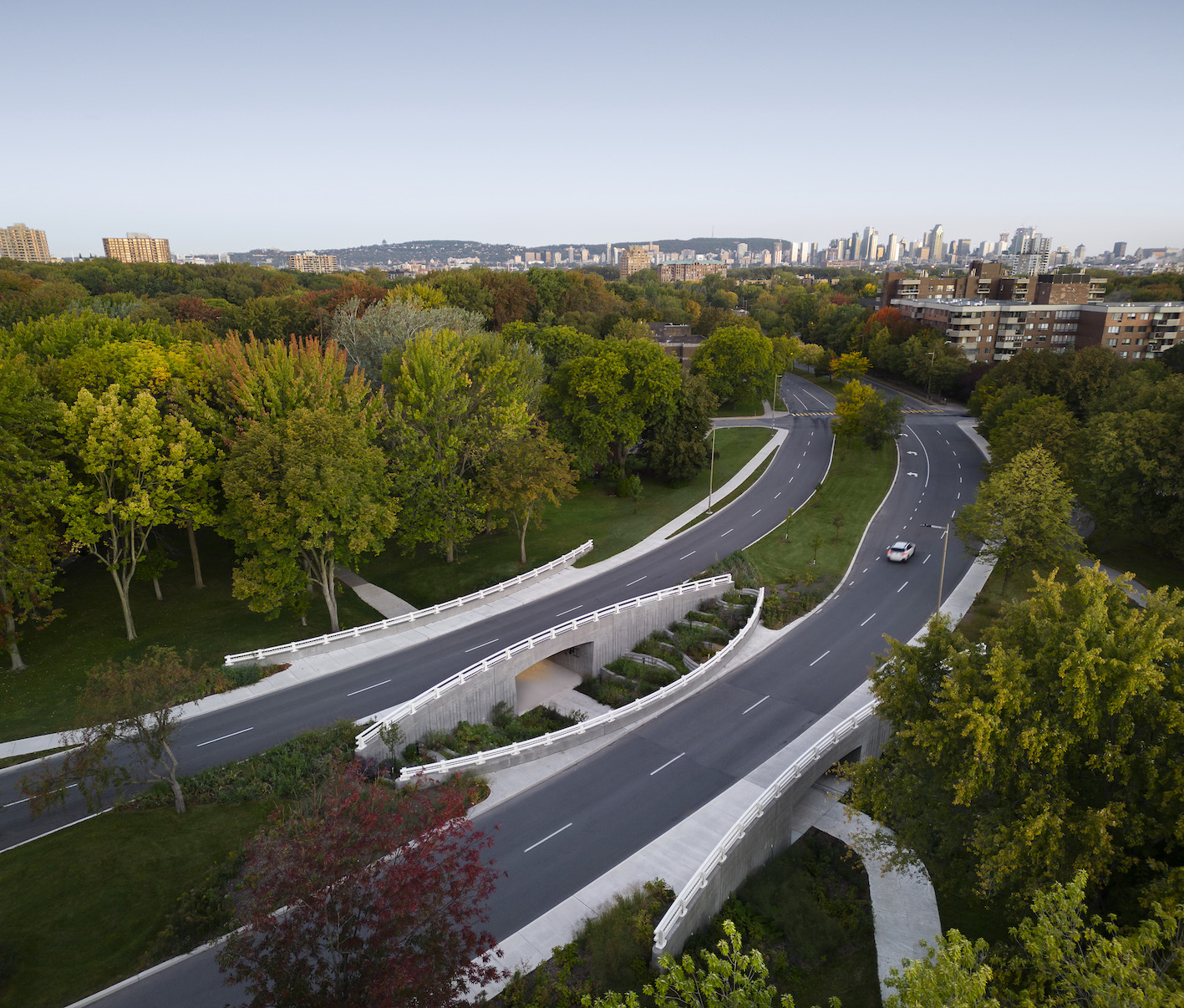 The patented mix drew on 17 years of research into using ground glass in infrastructure, carried out with Université de Sherbrooke and the Ville de Montréal.
Provencher_Roy came up with the idea when it was tasked by the city to replace the nearly 60-year-old Darwin Bridges on Nuns' Island in the St Lawrence River.
The 37-metre-long bridges carry roads over pedestrian and cycle paths set in park land.
Between the two bridges at ground level, contractors opened the median strip to create planted terraces.
LED lighting illuminates the space at night.
Opening up the pedestrian space with vegetation and light helps to prevent "tunnel sensations", the architect said.