Danish architect Cebra has designed a 185m-tall tower for the centre of Albania's capital.
"Mount Tirana" will contain 70,000 sq m of floor space, and will combine housing, offices, shops and restaurants, as well as a boutique hotel.
Inspired by the Albanian mountains, the tower's staggered façade will be punctuated with greenery and will form the silhouette of a chess queen.
Mikkel Frost, Cebra's founder, said: "Mountains are one of nature's most impressive features. Everlasting, awe-inspiring and beautiful, they are the original landmarks. By using the mountains of Albania as our main source of inspiration, we tap into the local history, the cultural heritage and the identity of Albania.
"This symbolic landmark will create an elegant connection between the ever-transforming urban fabric of Tirana and the natural surroundings – an architectural hybrid between a tower and a mountain and an international typology, which is locally anchored."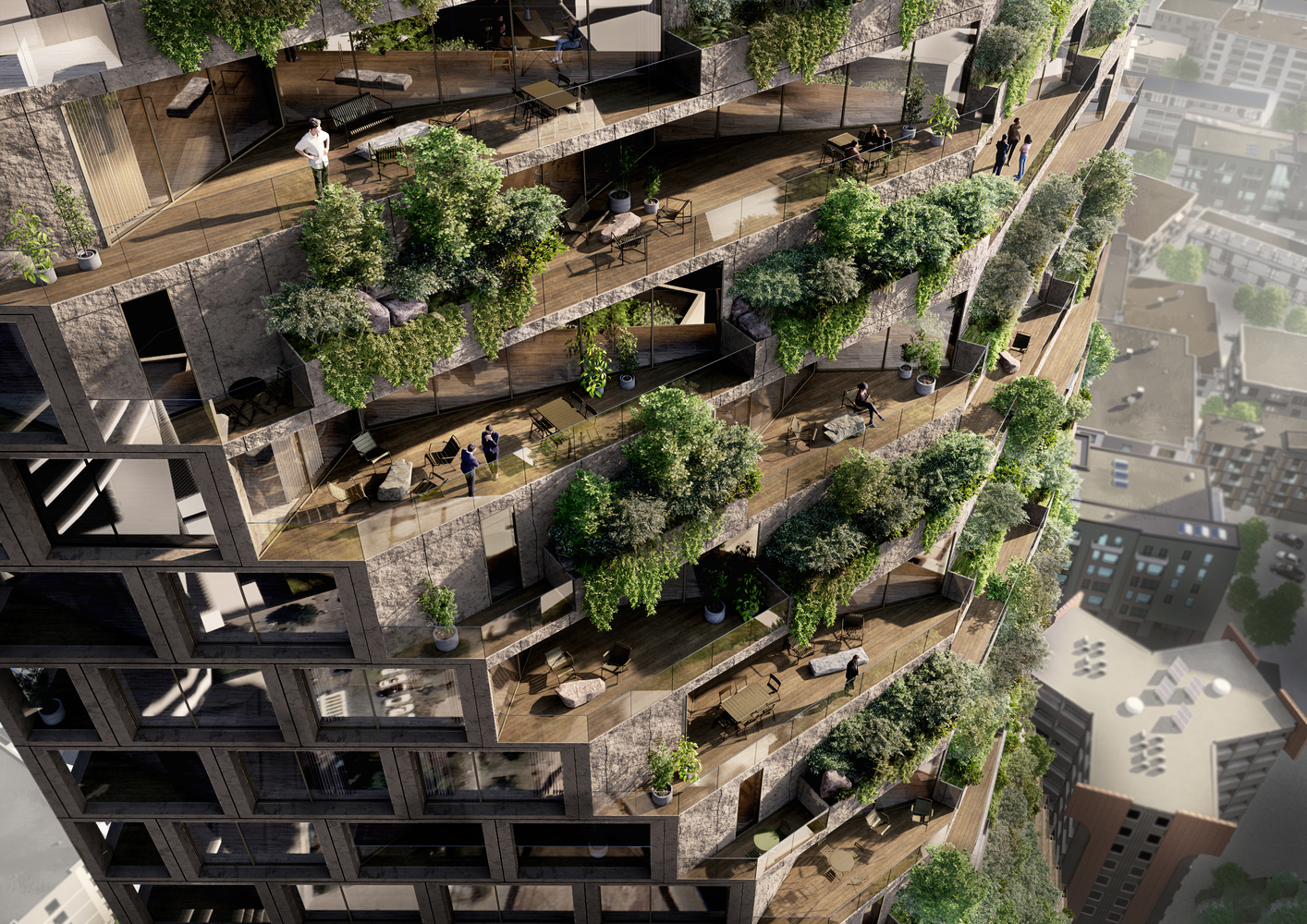 Mount Tirana will become the tallest building  in the country, taking over from MVRDV's 140m Downtown One, which was announced in 2019. That design will have a pixelated façade representing a map of the country, with each cantilevered home or office representing a town or village.
A jury comprising the Albanian Prime Minister, Tirana's mayor, architects and client Nova Construction 2012 selected Cebra's design.