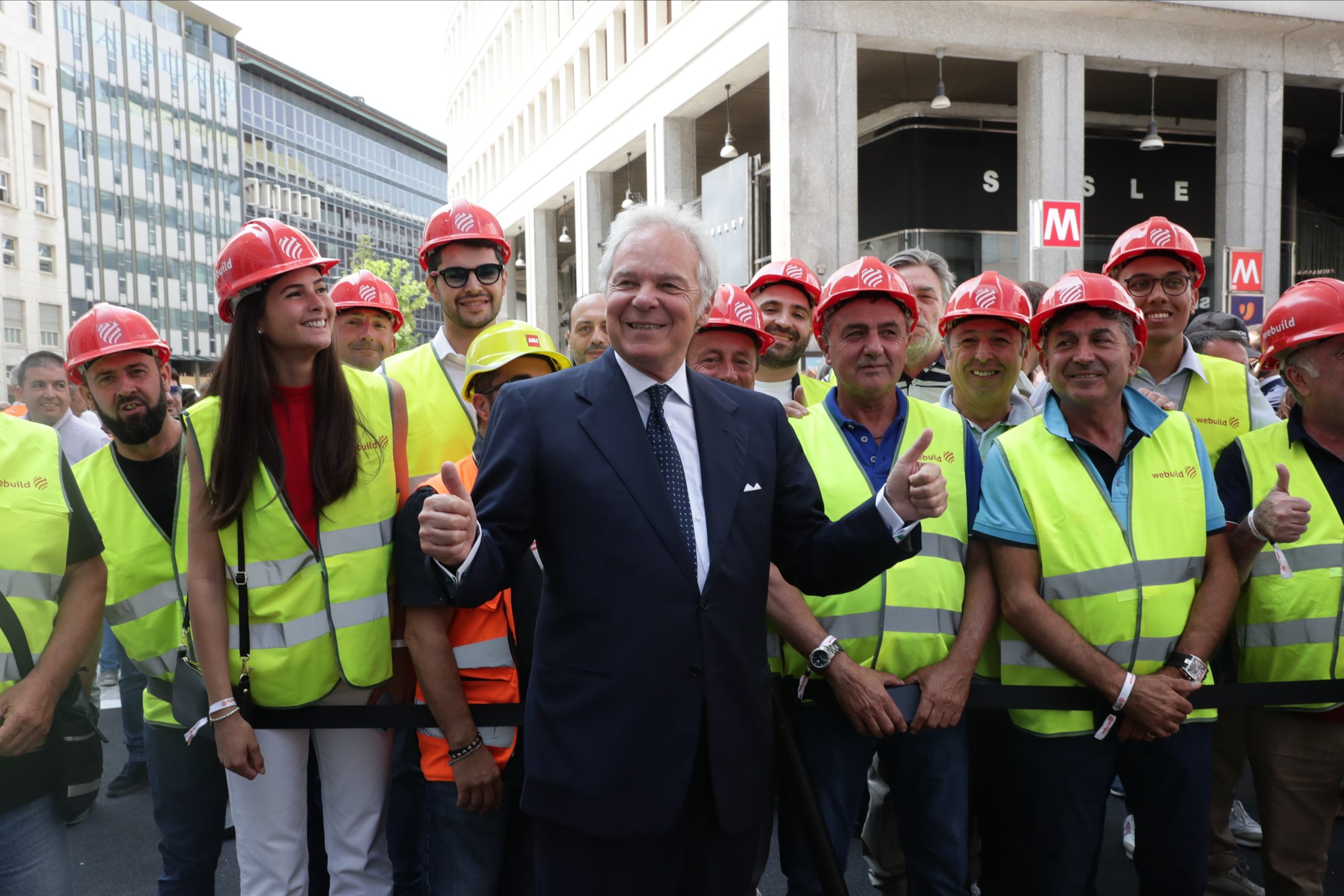 San Babila and Tricolore Stations have opened to the public on Milan's M4 metro Line, bringing the total number of stations on the line to eight and allowing for passengers to travel between the city centre to Linate airport in 12 minutes.
At present, the M4 line runs from Linate Airport to Piazzale Dateo, before heading to the centre via the Repetti, Stazione Forlanini, Argonne and Susa stops.
When completed in 2024, the M4 will contain 21 stations across 15km, running from the airport in the east to the San Cristoforo terminus in the west.
The as yet unopened Sforza Policlinico Station will connect the M4 with the M3 line.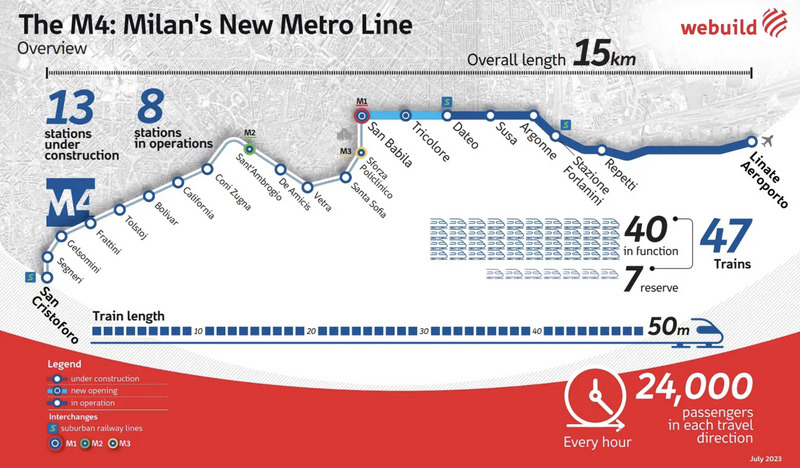 Work on six M4 stations was completed by Italian contractor Webuild in late 2022.
Pietro Salini (pictured top), Webuild's chief executive, said: "Some of the best trades and managers in the industry were put to work on this project to overcome very complex engineering challenges in a densely populated city.
"Even in this project, we have worked alongside the superintendencies for the recovery of archaeological artefacts.
"We have shown how, as with the Metro C line in Rome, it is possible to develop cities all the while safeguarding history and the culture of the generations that preceded us."