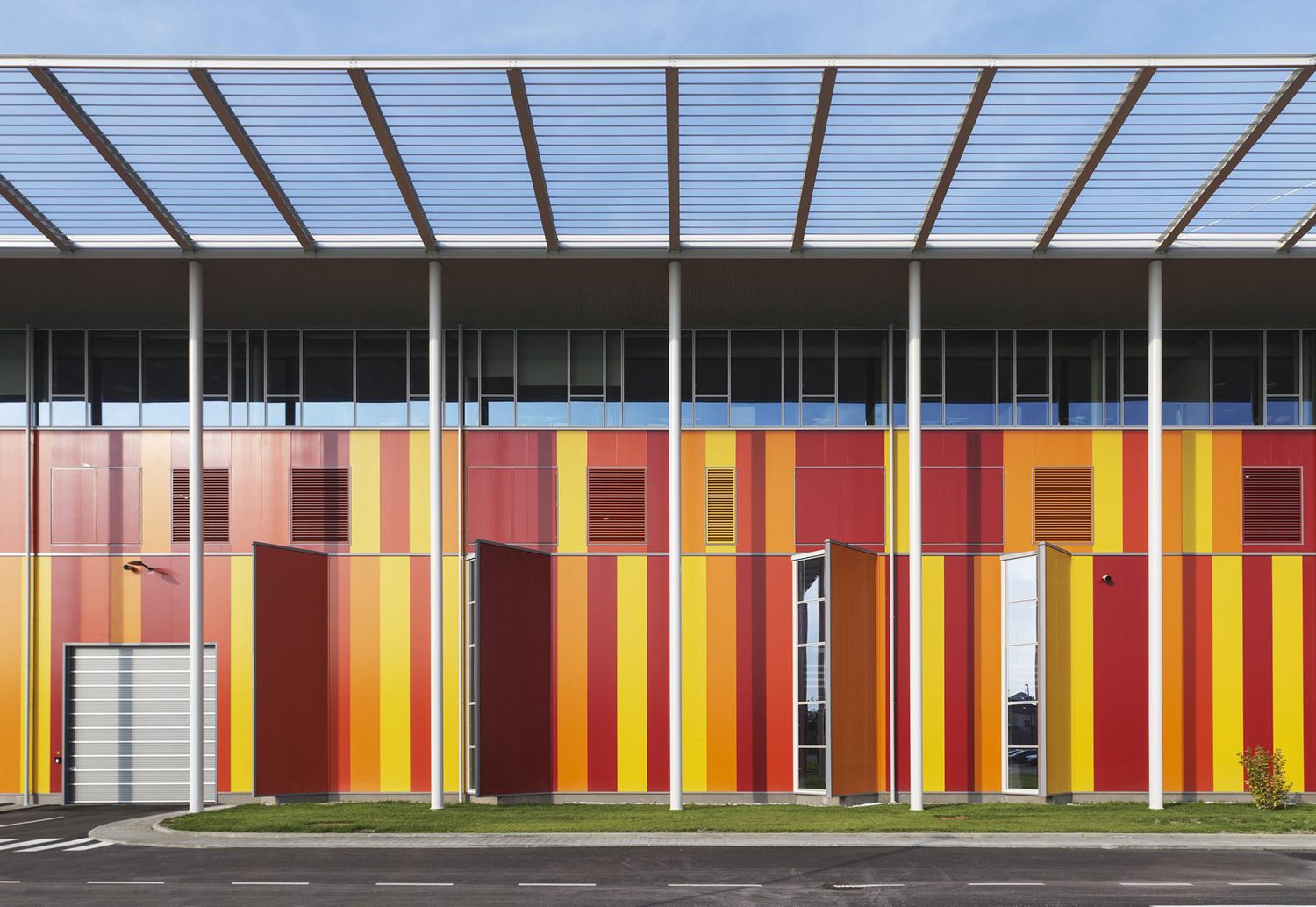 Work has finished on a 12,700 sq m research centre for Italian chocolate maker Ferrero, known for its Nutella, Kinder and Ferrero Rocher brands.
The centre, in the north-west Italian town of Alba, was conceived by Genoese architect Frigerio Design Group as "a new frontier for industrial architecture in the name of total quality".
It will be used to develop new chocolate products using automated systems. 200 staff will work there.
Ferrero chose Frigerio after a competition among invited designers held in 2017.
Frigerio said it applied its "slow architecture" philosophy, which takes "a sharper and more conscious view of things … by observing carefully, planning better and looking far ahead".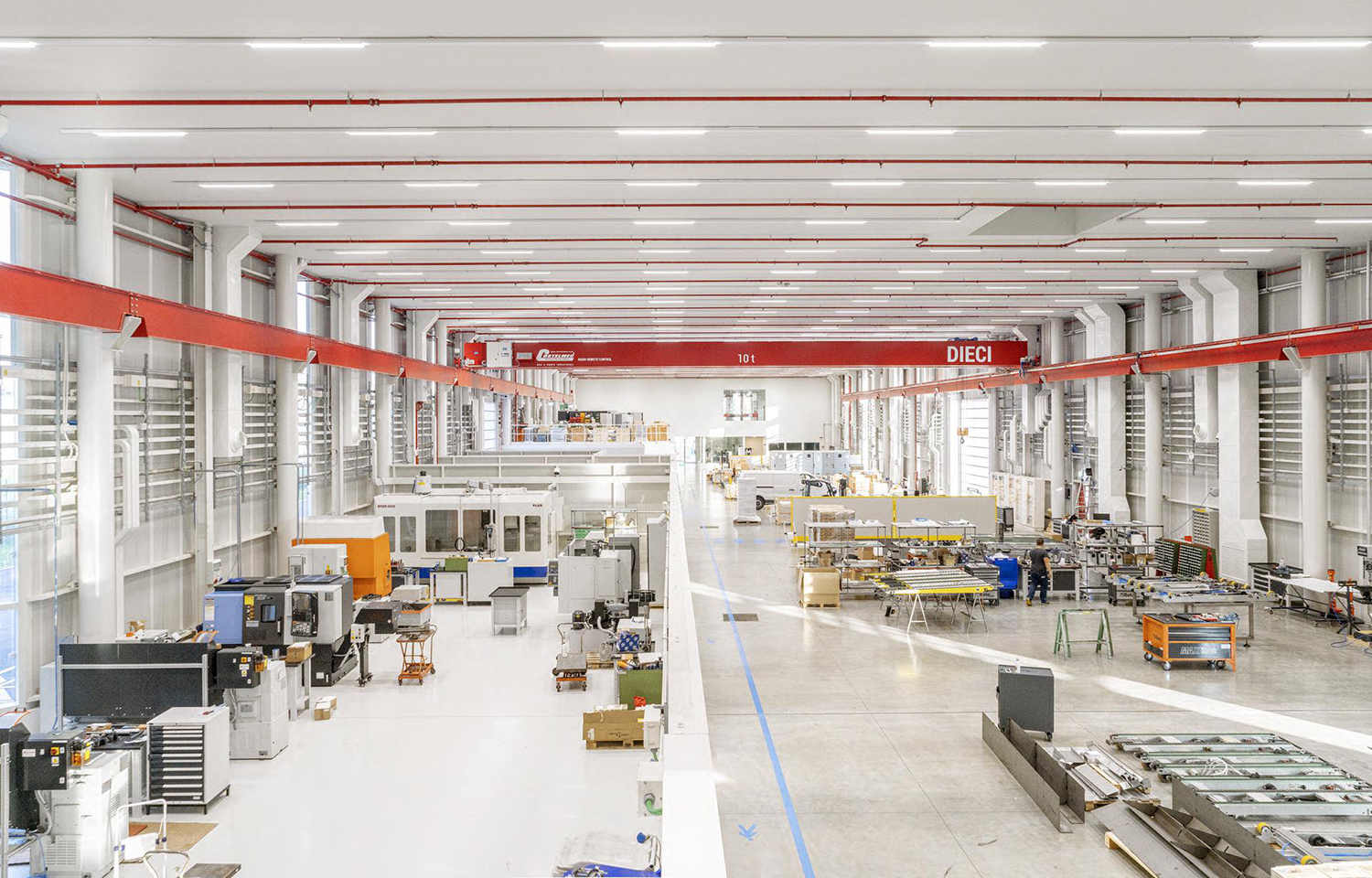 In this case the time was used to minimise the building's ecological impact and integrate it into natural environment. This was done by making an in-depth study of the area, and "reinterpreting them through abstract geometries with the warm shades of an autumn landscape", as Frigerio puts it.
The centre is a nearly-zero-energy building. This has been achieved by maximising natural lighting and ventilation and adding 300kW of solar panels to the roof.
The 3,500 sq m workshop has openings in the facade for daylighting and ventilation. Architect Enrico Frigerio refers to these as the building's "gills".
Micro-perforated wall panels absorb the noise of the machinery to improve the environment for staff. In the office area, green patios, which the architect calls "hanging gardens", perform a similar function.
The contractor for the project is Turin-based Co Ge Fa and the MEP engineer was Ariatta Ingegneria dei Sistemi of Milan.