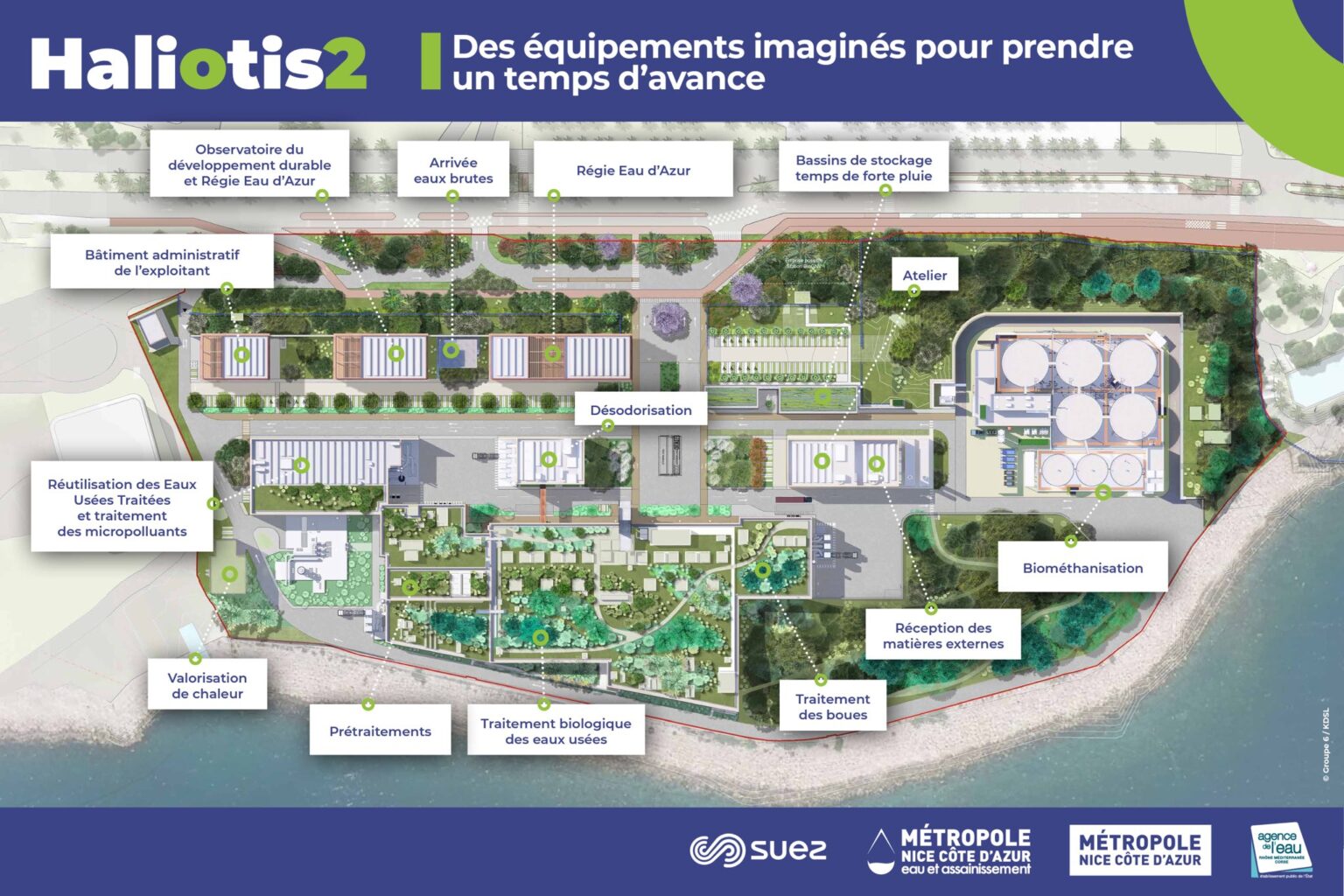 French engineer Suez Group and contractor Vinci have won a contract worth €700m to refurbish and extend a wastewater treatment plant in Nice, France.
It will be the biggest facility of its kind ever built in France, capable of treating the wastewater produced by 680,000 residents of 26 municipalities.
Suez will oversee the Haliotis 2 treatment-and-recovery complex, for which Vinci will carry out the civil engineering.
Suez said the scheme would be a showcase for "all-in-one" wastewater technologies.
They will eliminate all pollutants including microplastics, treat sewage sludge and sand, improve air quality, and generate electricity from biomethane and sunlight.
Vinci said nearly 15,000 tonnes a year of carbon dioxide equivalent will be avoided from 2030 onwards.
The clients for the project are Métropole Nice Côte d'Azur and Eau d'Azur.
Vinci said its work would begin next summer, and would include demolishing or repurposing existing elements, building new water and sludge treatment structures, installing air treatment, heat recovery and biogas recovery systems and building electrical installations, and roads.
The company said it would apply its "green worksite" charter during the project. It said the project was in keeping with circular economy principles, as most of the existing equipment, as well as rubble and materials generated from the demolition process, would be reused.