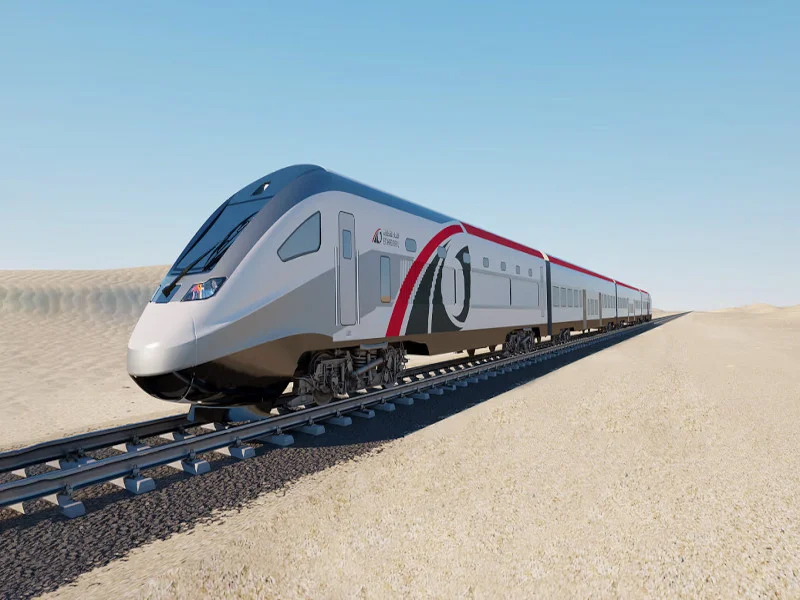 The national security advisers of the US, Saudi Arabia, the UAE, and India met on Sunday to discuss building a rail network to link the Gulf states, other Arab countries, and India, according to the Axios news site. 
Citing two unnamed officials with knowledge of the plan, Axios said it was aimed at promoting the US' "free and open India-Pacific" initiative, which is intended to counter China's growing influence in the region.
One official told Axios that the railway would be one of many topics to be discussed during White House National Security adviser Jake Sullivan's visit to Saudi Arabia.
The Axios report was supported by a piece in the Indian Express on Monday which said India's National Security Advisor Ajit Doval had met his counterparts "to discuss an ambitious proposal being pushed by the White House to link west Asian countries through rail – using Indian expertise – and connect the region to South Asia via sea lanes".
It added that sources in New Delhi had said Doval had discussed "the broad contours" of the project, which would include rail, sea and road projects to link the Indian subcontinent in west Asia.
It was not clear how the American proposals relate to existing plans to connect the Gulf Cooperation Council countries with a high-speed rail, potentially stretching from Iraq to Oman. A number of rail schemes are already under way in the region, such as the Saudi high-speed network, the recently completed Etihad Rail network in the UAE, and last year's agreement to build a link between Oman and the UAE link (see further reading).
Any direct land connection between the Gulf and India would have to pass through Iran and either Pakistan or Afghanistan, effectively ruling it out for now.