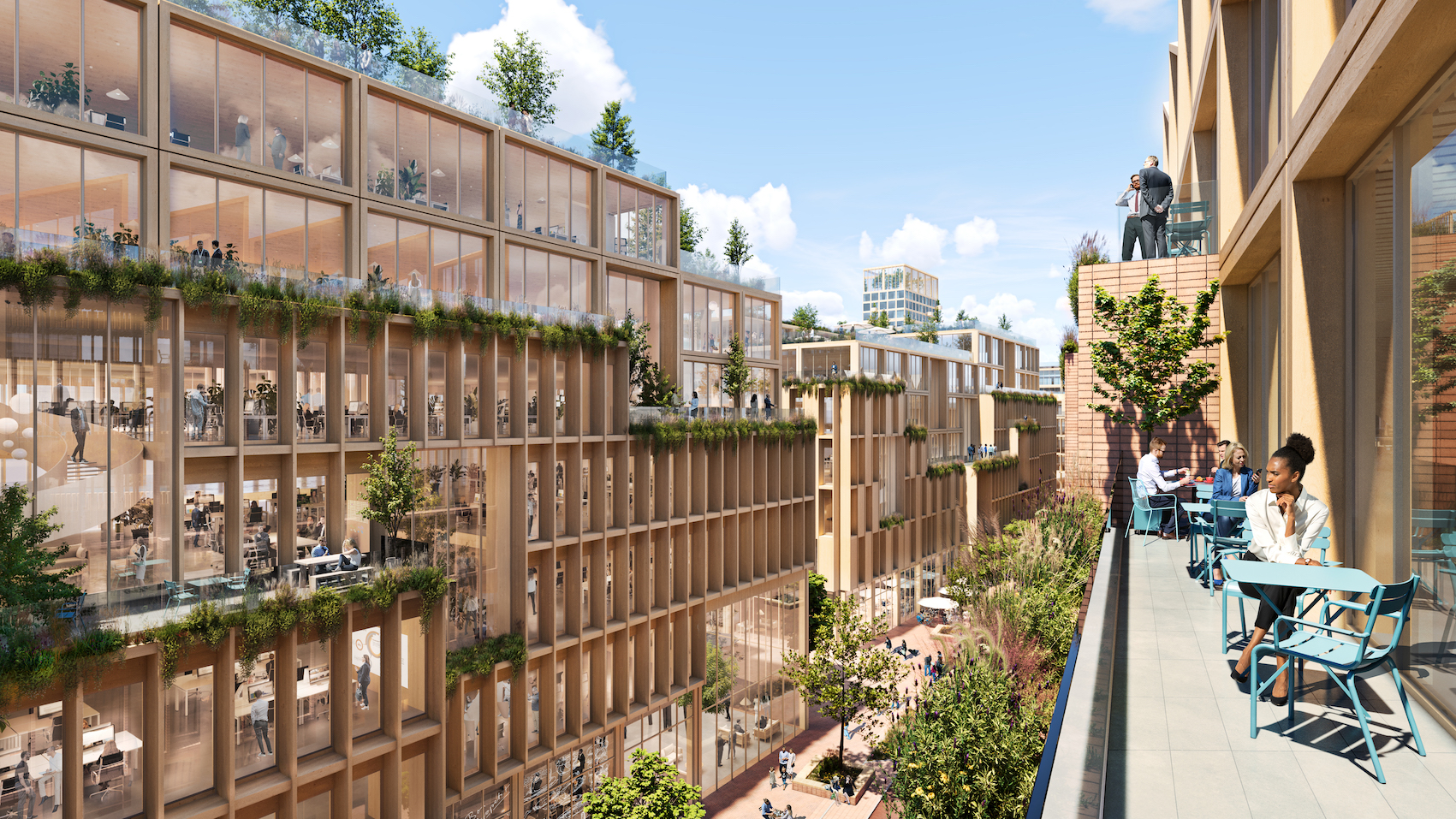 Swedish developer Atrium Ljungberg plans to build what it says will be the world's largest wooden city in Sickla, a former industrial quarter in southern Stockholm.
Set on 250,000 sq m, "Stockholm Wood City" will have 2,000 homes, 7,000 office spaces, shops and restaurants.
The developer aims to break ground in 2025, with the first buildings finished in 2027, it said.
Atrium Ljungberg has been developing Sickla for some 20 years now.
By 2030, Sickla will have its own station on Stockholm's Blue Line, which is being extended.
"Stockholm Wood City manifests our future. From tenants, there is a strong demand for innovative, sustainable solutions – a demand that we meet with this initiative," said Atrium Ljungberg chief executive Annica Ånäs.
She called it "the city district of the future".